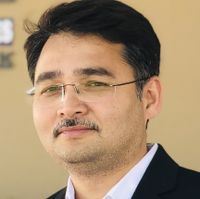 Recent Paradigm shift to Online Learning –
A Challenge and an Opportunity to work on a comprehensive Quality Management System.
Dr. Syed Ziaur Rahman B. Tech, M. Tech, PhD

University of Technology and Applied Sciences

Faculty – Department of Information Technology and QA Expert

Ex-HOD, Department of Scientific Research

Ibri College of Applied Sciences Campus,

Sultanate of Oman.